I said awhile back that I'd follow up the '13 Places I've Been Kissed' post with 13 Places I Wish I'd Been Kissed', but then never did, so - by popular demand - here are 13 Places I Wish I'd Been Kissed.
1. Outside, under a full moon. Fog would be a plus, too.

Why is the first picture always anime?
2. On a sailboat.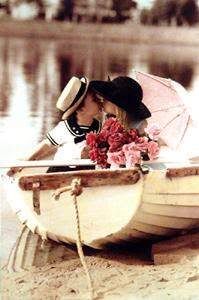 But it would be nice if the boat were actually in the water.
3. After a gunfight, just like in Mr. and Mrs. Smith.
Kidding.
4. On a ferris wheel.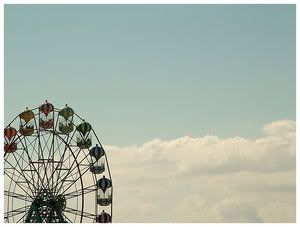 5. On a beach.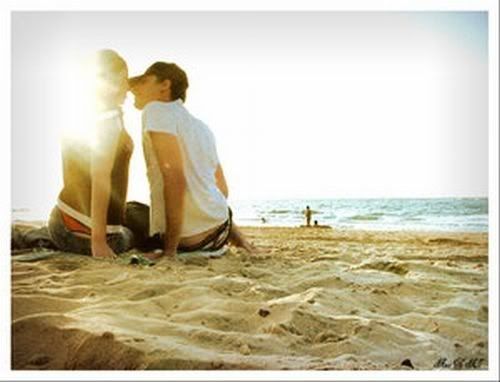 6. On a swing.

7. Dude, through a volleyball net.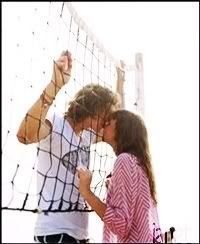 8. At a show.

9. Under a rainbow.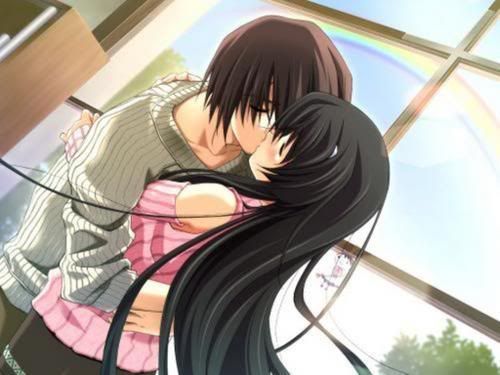 More freakin' anime!
10. Under fireworks.

Why do only the anime chicks get these dramatic, crazy romantic kisses?
11. In the snow.
12. In the ocean.
13. At the happy ending.
Whatever. This is all of the top of my head and I could probably come up with even more, but this is good enough. So there.